EnchantedMC Prison 2.0 Summer Revamp
After countless hours of development and testing, we are ready to tell you to prepare yourself for an exceptional adventure as we reveal the most eagerly awaited project ever witnessed on EnchantedMC: Prison 2.0. The announcement of EnchantedMC's Summer Revamp fills us with absolute delight. Brace yourself for an unforgettable summer as you dive into a realm brimming with boundless thrills and unmatched entertainment! Our team has prepared the best possible outcome for a prison server, pouring their passion and dedication into crafting an update that will exceed all of your expectations!

                                               Cell Top (Weekly)
                                             1st Place: 5000 Credits
                                             2nd Place: 4000 Credits
                                             3rd Place: 2500 Credits
                                             4th Place: 1000 Credits
                                             5th Place: 500 Credits

                                               Block Top (Weekly)
                                             1st Place: 2500 Credits
                                             2nd Place: 1000 Credits
                                             3rd Place: 500 Credits

Introducing the latest update, packed with exciting new features and enhancements to take your experience to the next level. We've listened to your feedback and worked tirelessly to bring you a range of innovative additions that will revolutionize the way you interact with our product. Get ready to explore the following remarkable features:

AFK Block/Simulation
Included in this 2.0 Revamp is a way for you to progress through your pickaxe and cell whilst being completely AFK. This AFK Block/Simulation provides you with the ability to stand AFK and use your pickaxe to mine a floating block. The AFK simulation will use your own pickaxe to mine x amount of blocks per second allowing you to generate income.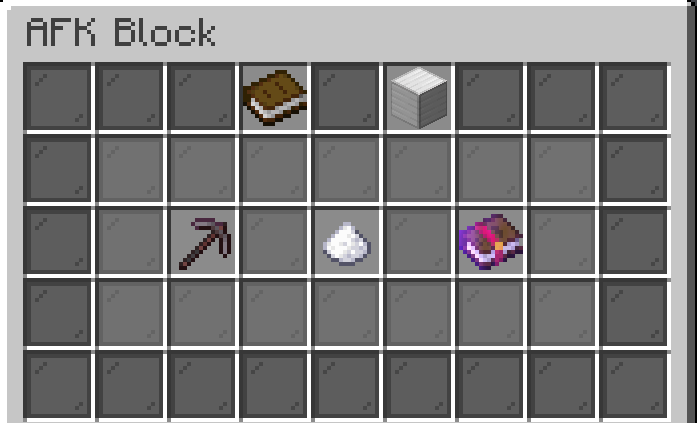 This Simulation also has milestones with a variety of new blocks that provide you with a higher Gem and Token Boost for the AFK Block.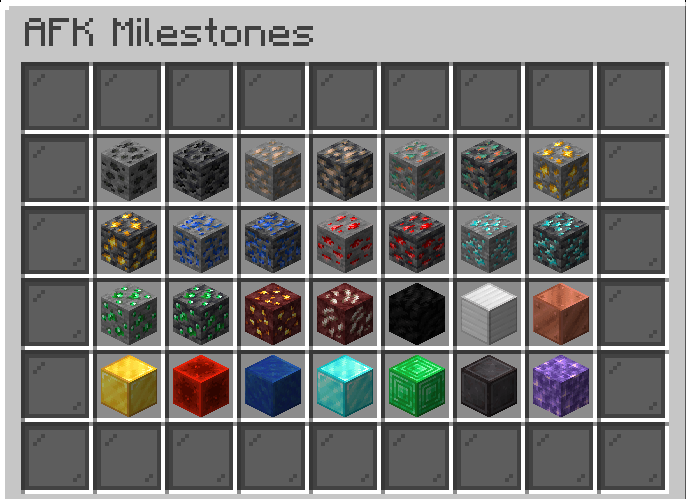 Each time an enchant procs whilst the AFK Block uses your pickaxe, you will be notified through holograms that pop up against the block.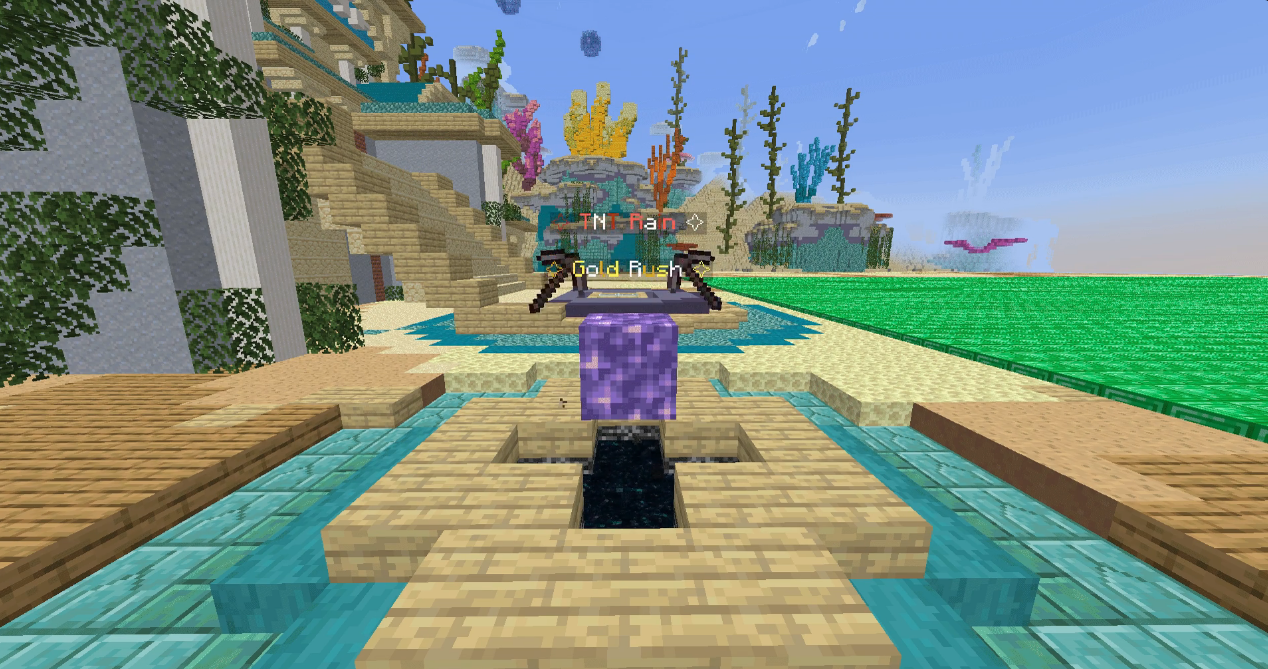 New Tier 5 Enchants
We have provided players with a new tier and 2 New Enchants that players can upgrade to progress through the Prisons gameplay. These 2 new enchants consist of Bee Swarm and Zap.

Bee Swarm: Chance to spawn bees that will fly around your mine dropping honey bombs that give you a ton of tokens and gems.
Zap: Chance to zap your autominers, instantly charging them to 100% battery.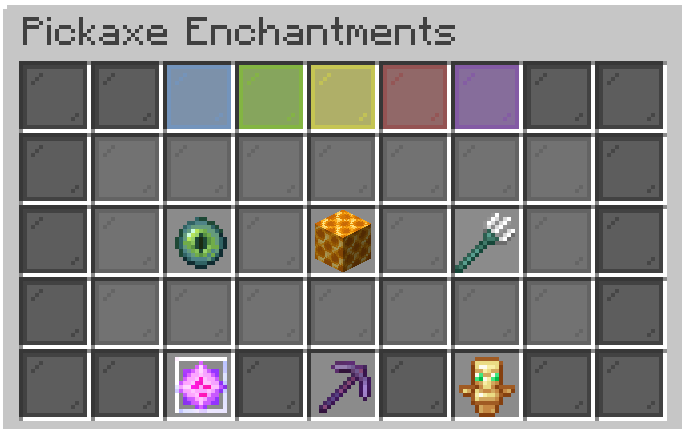 Autominers
All Autominer Enchants have been removed and will instead use your pickaxe to break blocks. Autominers now contain upgrades which consist of Speed (Makes your Autominer break blocks at a faster rate) and Charger (Chance to find battery for your Autominer whilst they are mining). We have also implemented Autominer slots via the Credit Shop. These Autominer slots are permanent and do not reset through seasons.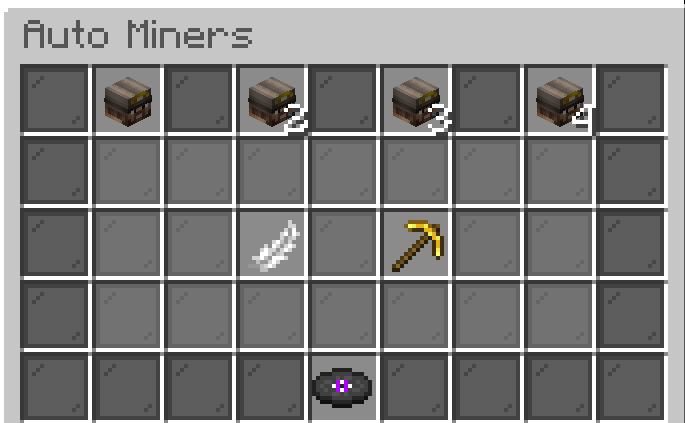 Texturepack & Cosmetics
The base version of the server has been updated to 1.19.2 to allow for a more suitable gameplay experience, with that said, we have also added a texturepack which includes cosmetics to enhance the players gameplay. This texturepack has a lot to offer including custom prefixes, models, skins, textures and cosmetics including Hats, Backpacks, Hand Items, Chat Colors and Tags.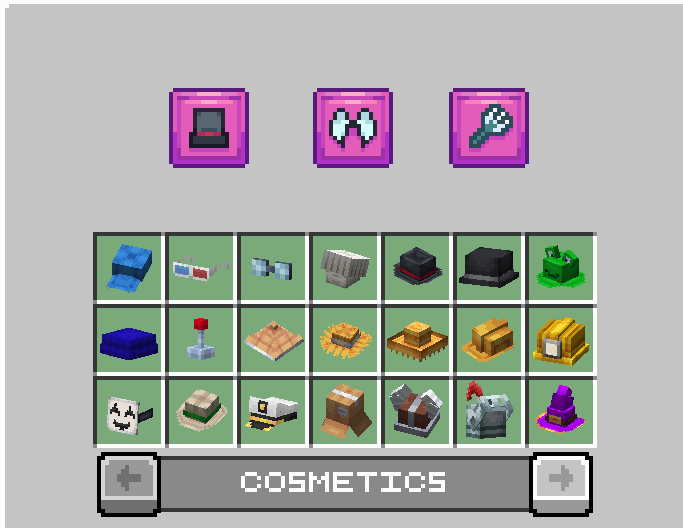 Pickaxe Skins
Abilities have now been replaced with textured pickaxe skins, these skins include a Rainbow Pickaxe (Lucky Block), Water Pickaxe (Storm), Purple Pickaxe (Booster) and Blue Pickaxe (Rainfall).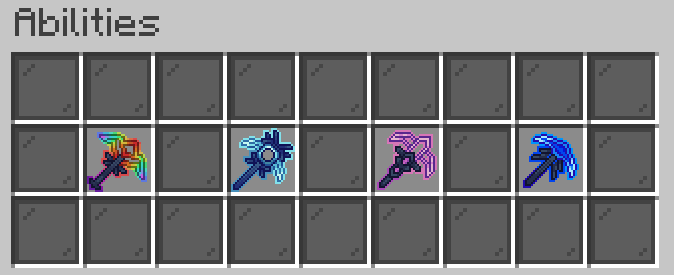 Chat Color
Chat Colors have also been revamped providing aesthetic gradient patterns to your chat. These Chat Colors will be obtainable through Cosmetic Cases which can be bought/won through crates.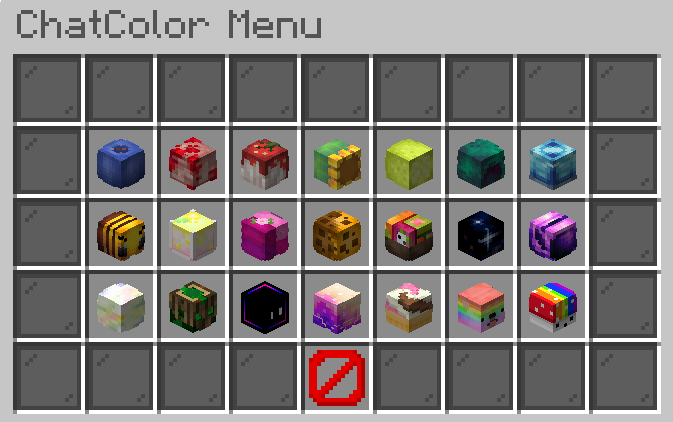 Cosmetic Cases
There are 3 Tiers of Cosmetic Cases (Silver Tier: 250 Credits), (Gold Tier: 500 Credits) and (Diamond Tier: 1000 Credits). These cosmetic cases include over 132+ cosmetics but only 27 cosmetics are visible in each crate rotating every 24 hours with new cosmetics. Cosmetic cases can be won through /crates and other F2P aspects!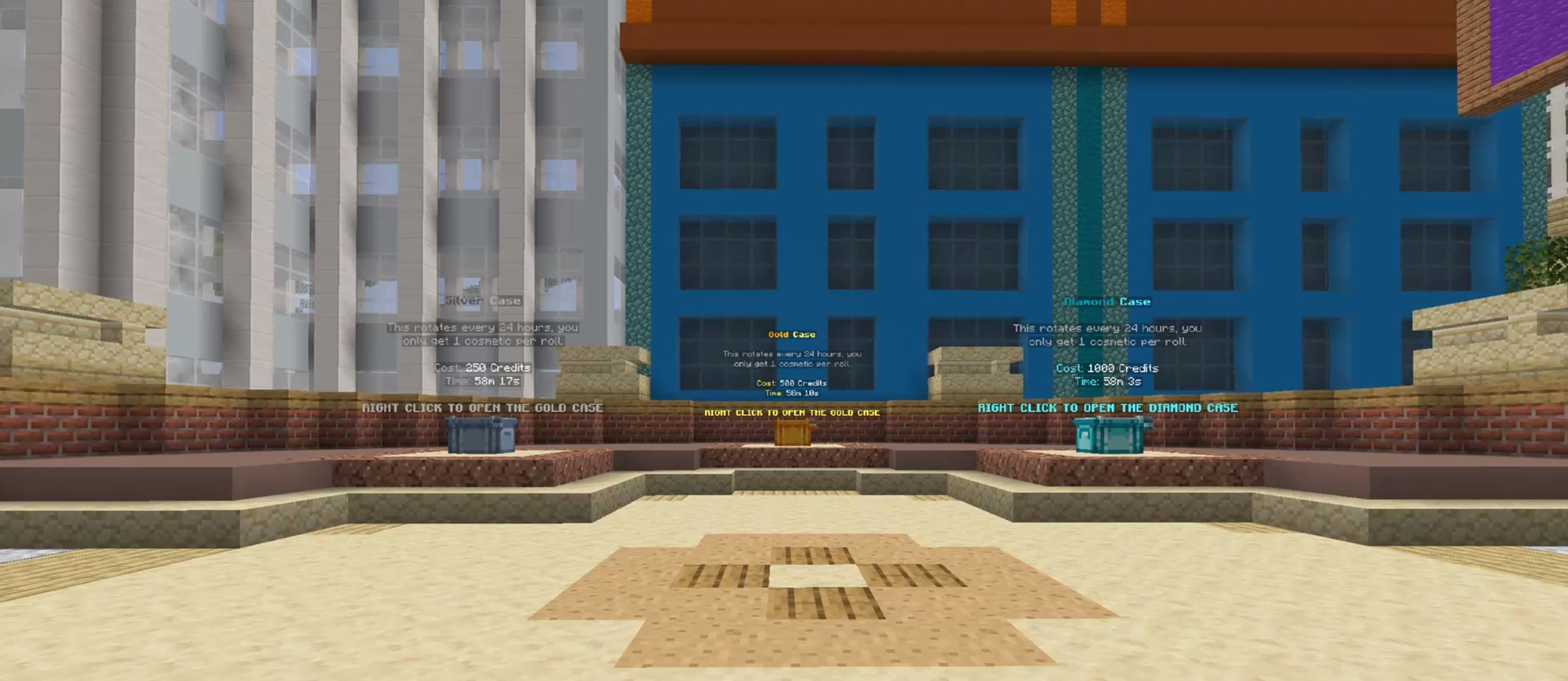 Conclusion
This Prison Revamp is releasing 6/24/2023 @ 3PM EST! Do not miss out on our biggest release yet!
- EnchantedMC Management Team