ENCHANTEDMC PRISON MAP #2 | JULY 29TH @ 3PM EST
We are excited to announce the upcoming release of our Prison Map #2 which will occur on Saturday, July 29th, 2023 at 3PM EST. We have changed a lot from the previous map after receiving feedback and suggestions on how to improve the overall gameplay! Make sure to check out the changelog below to view a more detailed description of what this map has to offer.

                                              Cell Top (Weekly)
                                            1st Place: 5000 Credits
                                            2nd Place: 4000 Credits
                                            3rd Place: 2500 Credits
                                            4th Place: 1000 Credits
                                            5th Place: 500 Credits

                                             Block Top (Weekly)
                                            1st Place: 2500 Credits
                                            2nd Place: 1000 Credits
                                            3rd Place: 500 Credits

Introducing the latest update, packed with exciting new features and enhancements to take your experience to the next level. We've listened to your feedback and worked tirelessly to bring you a range of innovative additions that will revolutionize the way you interact with our product. Get ready to explore the following remarkable features:

New Pickaxe Prestiging
You can now prestige your pickaxe once you have maxed all enchants on your pickaxe. Prestiging your pickaxe will cost Tokens and Gems and will require a certain pickaxe level. Each prestige will give a small permanent Enchant Proc and Cell Value booster onto your pickaxe and it will increase all enchant caps by 1k levels.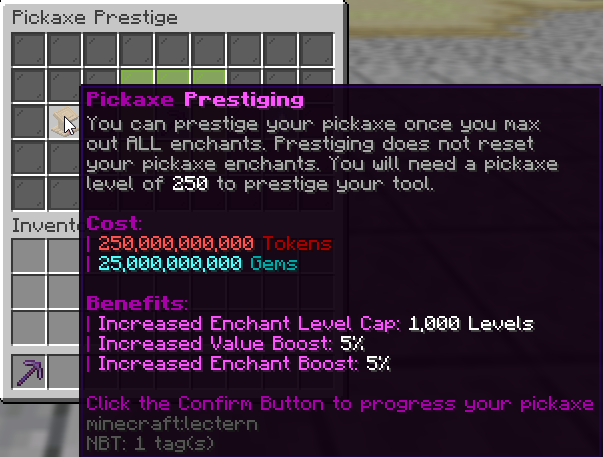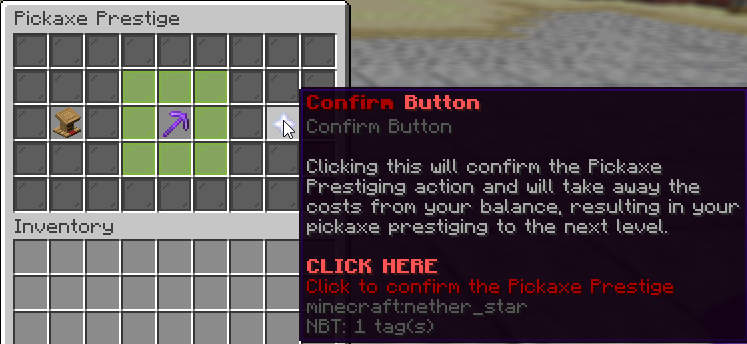 New Pass Revamp
We have added many new things to the Enchanted Pass including challenges, pass multipliers, better rewards, and more tiers. Through challenges you can earn extra experience just be completing tasks to help you progress through your pass tiers (mining will still give you pass experience). Pass Multipliers will now be able to be purchased using credits within the pass menu, this will also help speed up the process grinding out your pass tiers. We have added better pass rewards and more tiers to be unlocked throughout the map.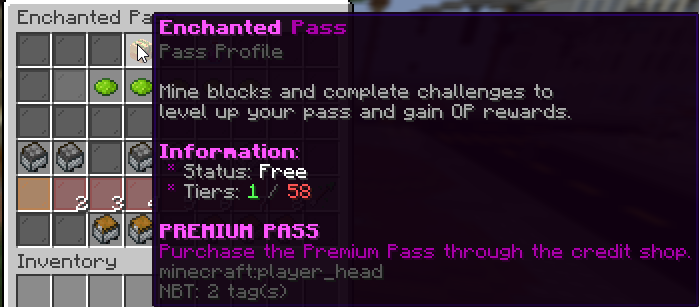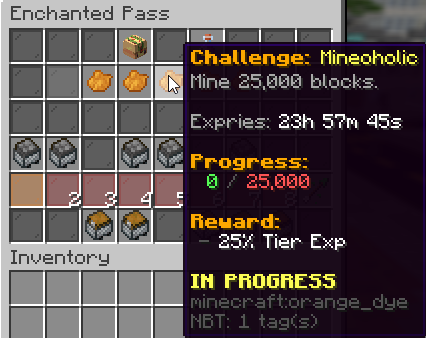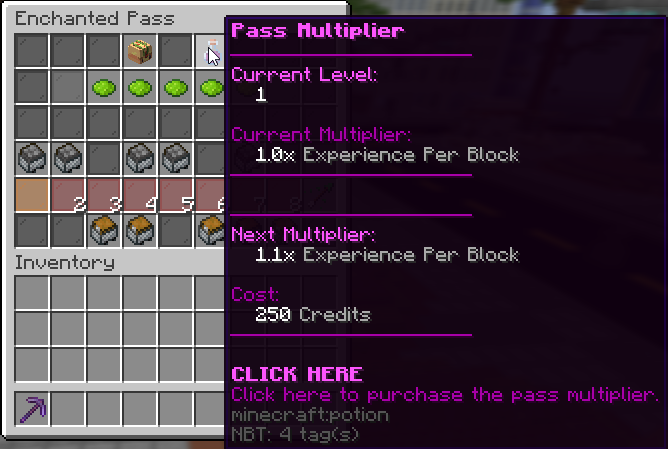 New Ravager Raid Enchant
Brand new Tier 3 enchant which will spawn in a raging ravager that will destroy a path through your mine giving you all their rewards!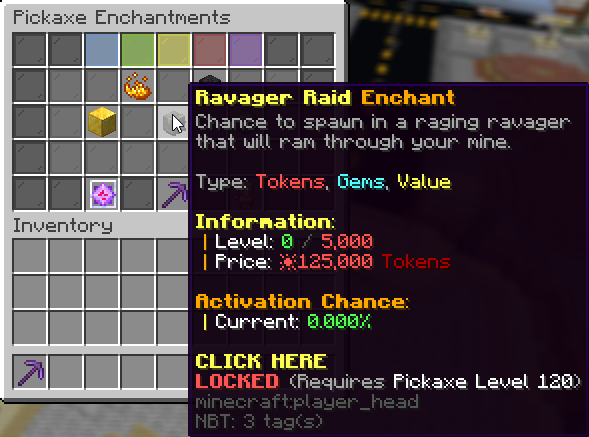 New Cell and Block Top
Players have recommended that we make Cell top and Block top reset weekly to give every cell and player a fair chance at competing in the cell top payouts! Each Saturday @ 3PM EST after leaderboard screenshots have been taken, both leaderboards will reset!
Conclusion
This Prison Map #2 is releasing 7/28/2023 @ 3PM EST! Do not miss out on our biggest release yet!
- EnchantedMC Management Team