ENCHANTEDMC SKYBLOCK 2.0 SUMMER REVAMP
After countless hours of development and testing, we are ready to tell you to prepare yourself for an exceptional adventure as we reveal the most eagerly awaited project ever witnessed on EnchantedMC: Skyblock 2.0. The announcement of EnchantedMC's Summer Revamp fills us with absolute delight. Brace yourself for an unforgettable summer as you dive into a realm brimming with boundless thrills and unmatched entertainment! Our team has prepared the best possible outcome for a prison server, pouring their passion and dedication into crafting an update that will exceed all of your expectations!

Island Top (Weekly)
1st Place: 5000 Credits
2nd Place: 4000 Credits
3rd Place: 2500 Credits
4th Place: 1000 Credits
5th Place: 500 Credits

Block Top (Weekly)
1st Place: 2500 Credits
2nd Place: 1000 Credits
3rd Place: 500 Credits

Introducing the latest update, packed with exciting new features and enhancements to take your experience to the next level. We've listened to your feedback and worked tirelessly to bring you a range of innovative additions that will revolutionize the way you interact with our product. Get ready to explore the following remarkable features:

New Island Progression
Included in this new Revamp is Island Progression, this will be replacing progressing through Spawners, Ores and Crops in Skills. The Island Progression will scale depending on your island size, 1 man island will be 100k experience per stage and 2 man islands will be 200k experience per stage etc. This will provide smaller islands and solos a better chance to play against top islands.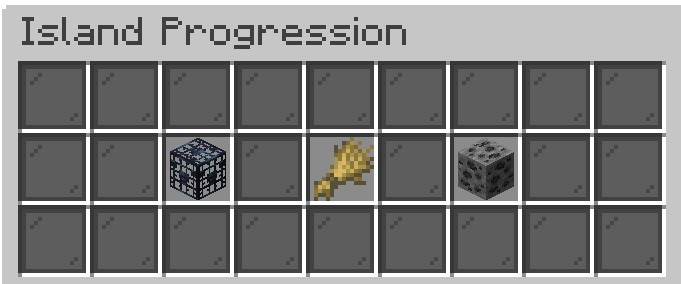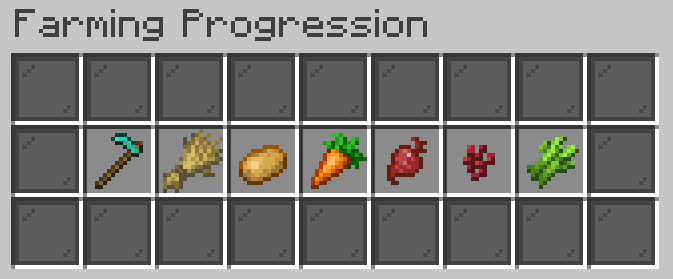 New Fishing and Woodcutting
After countless hours of development, we have finally implemented fishing and woodcutting into the economy to be enjoyable yet balanced with the gameplay. Fishing and Woodcutting will both be done at spawn via /warp lake and /warp forest. There will be an Axe and Fishing Rod within the Omnitool to go with these activities, each of the tool will have their own respective enchants and skin/abilities.

Fishing: Fish will have its own weight system, the base will be 100lb and goes up 10lb with every level upgrade to your Fishing Rod, the max level for a fishing rod is 250 levels. When fishing, you will also have a chance to gain rewards such as Monthly Crates, Power Crates and Skin Keys.

Fishing Rod Enchants (New Ones Only)
- Double Fish: Chance to catch twice when fishing
- Bait: Chance to gain higher rarity fish
Fishing Rod Skins
- Lucky Charm: When activated, you have a better chance to find OP rewards (Crates, Boxes, Boosters etc)
- Angel: When activated, you will be provided with angels luck to find better rarity fish
- Tsunami: When activated, a tsunami will splash over providing you with a load of Rubies, Money and Coins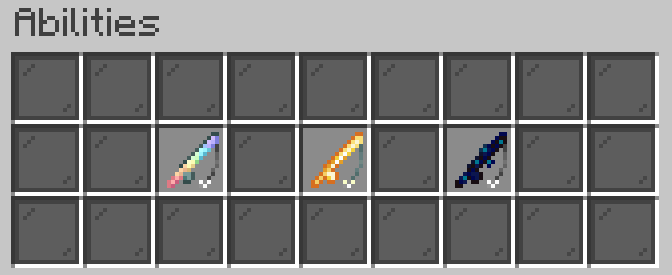 Woodcutting: There will be a progression system with Woodcutting through Skills, you will be able to progress through different logs/trees, the further the log is in the skill tree, the higher the price will be when sold. Woodcutting will be the new way to find fuel for your Island Generator replacing the Cove/Mine Fuel.

Axe Enchants (New Ones Only)
- Fuel Finder: Chance to find fuel when chopping down trees
- Ghost: Chance to have a floating axe that helps you mine trees

Axe Skins
- Bushfire: When activated, the surrounding trees will be put on fire causing destruction and breaking them instantly.
- Frostbite: When activated, the surrounding trees will turn into ice and shatter allowing you to earn heaps of cash.
- Lumberjack: When activated, you will have a short time period to instantly break down trees with 1 hit.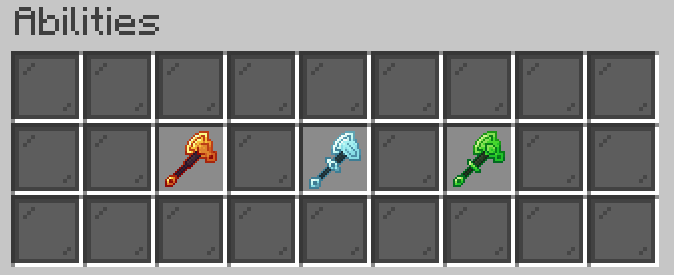 New Skins
Skins will be replacing Abilities, unlike before, you cannot choose which ability goes on what tool. The skin key will provide you with an ability already attached to the skin that you win. Listed below is the Skin Crate and the following skins that you can win.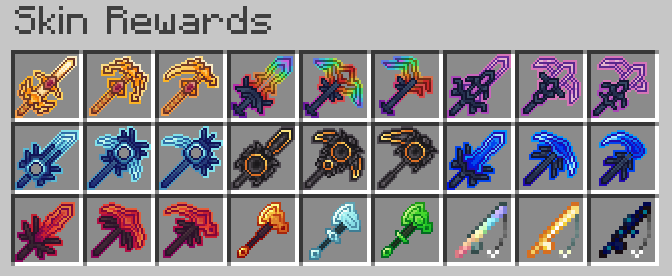 New Enchanted Mania
These new Manias/Worlds will be chosen randomly every 3 hours, and only 1 world out of the 5 will be opened. The 5 manias consist of Combat, Mining, Farming, Woodcutting and Fishing. During the time that a Mania is opened, you will receive a 5x money boost compared to grinding at your island or spawn. This will provide an incentive for players to grind all tools rather than just focusing on one tool. These Manias will be shared across all players and will regenerate the properties (crops, ores, mobs and logs) at a fast rate.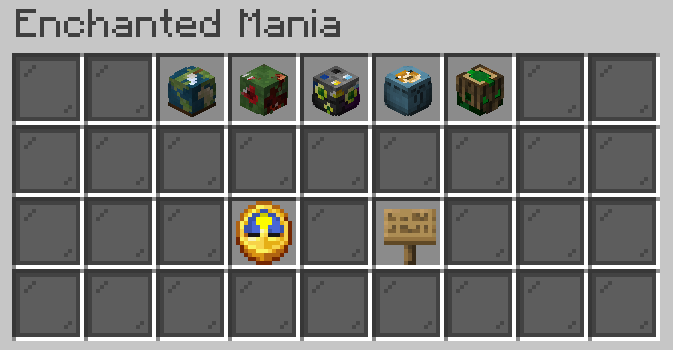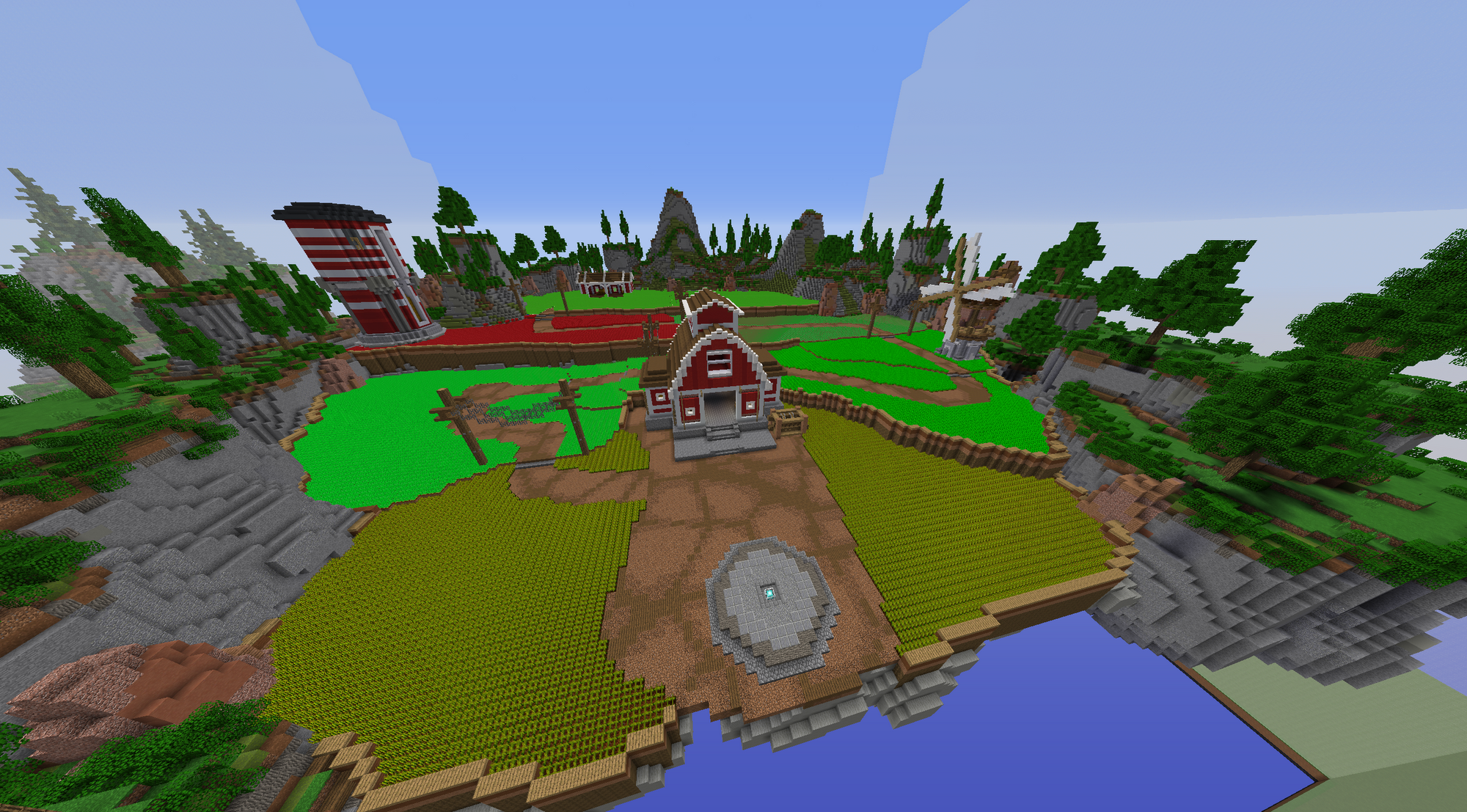 New Skill Rework
Players have recommended that we rework the Skill Rewards/Trees for quite some time now, and I can finally say that we have. All skills will be brought down to 50 levels and Fishing/Woodcutting will now have its own skill tree. Woodcutting will be a progressive skill tree meaning that every 10 levels, you will unlock a new log/tree that you can grind. Skill rewards now contain booster boxes, crystal boxes, pet boxes, enchanted keys and skin keys.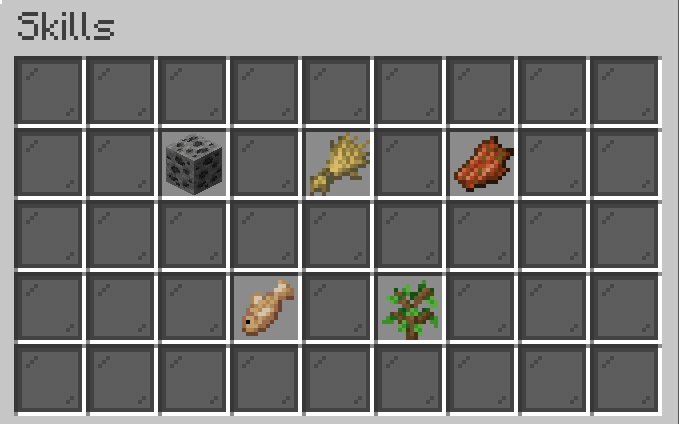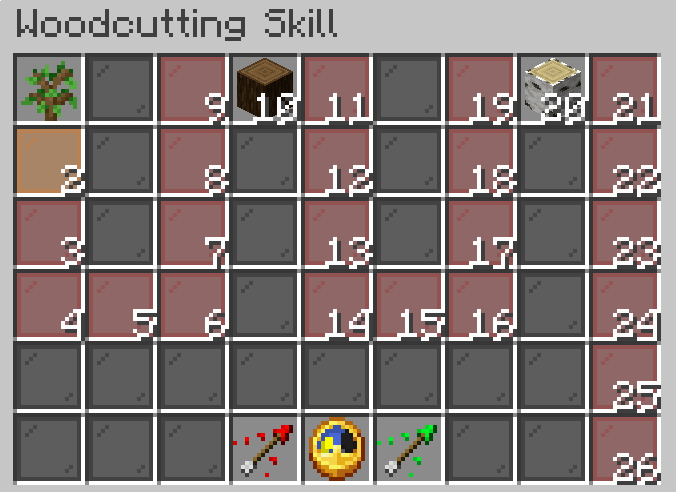 Conclusion
This Skyblock Revamp is releasing 7/15/2023 @ 3PM EST! Do not miss out on our biggest release yet!
- EnchantedMC Management Team